If you don't read XKCD, you should.
Todays is beautiful and sad
(that's a link to it). (You should click on it, because then you get the cursor over thing, too.) The title is "Bee Orchid."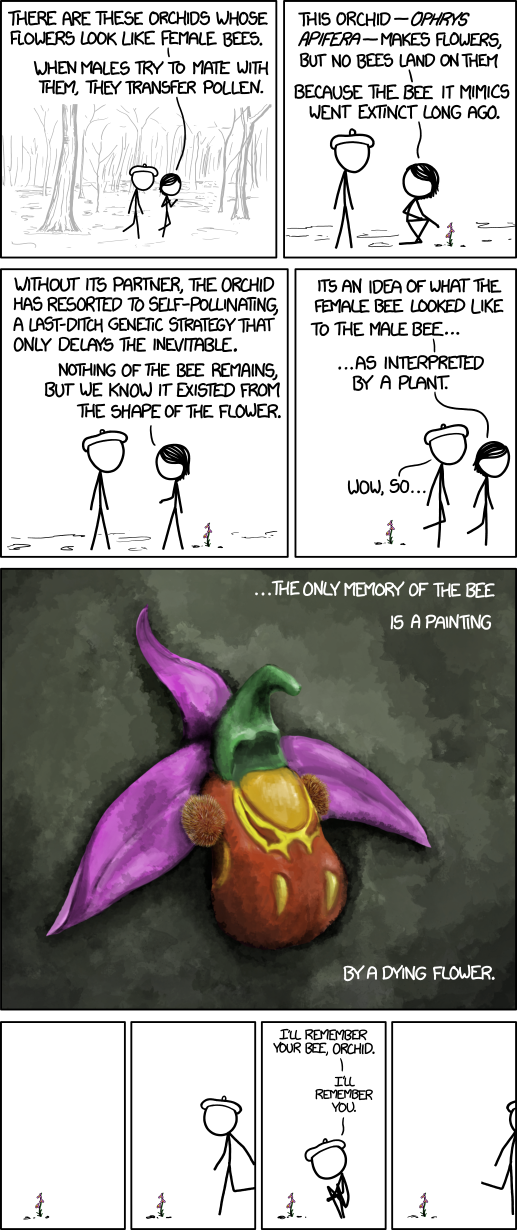 According to wikipedia, though, there's still a
bee that pollinates it
in some areas of its range. And it's hardy. So maybe it isn't dying.